About Andy
Andy has been playing tennis since 4 years old, winning his first tournament at the age of 9. At 19 years old he attended Sanchez Casal academia in Barcelona for 6 months of intensive training by some of the world best coaches and ex-players such as Joan Balcells and Pato Alvarez, Achieving an ATP ranking that same year.
A passion for coaching soon flared and Andy established AB tennis in Greenwich with hopes use his passion to inspire the next generation of enthusiastic tennis players, both young and old.
Qualifications:
Andy is an ATPCA Level 3 Master Qualified Coach with a Cert III & IV in Fitness. He has travelled internationally to speak at tennis coaching seminars on Advanced Stroke Biomechanics.
Qualification ATPCA

ATPCA Tennis Level 3 Certified Coach
Qualification Master Trainer

Cert III & IV in Fitness (Master Trainer)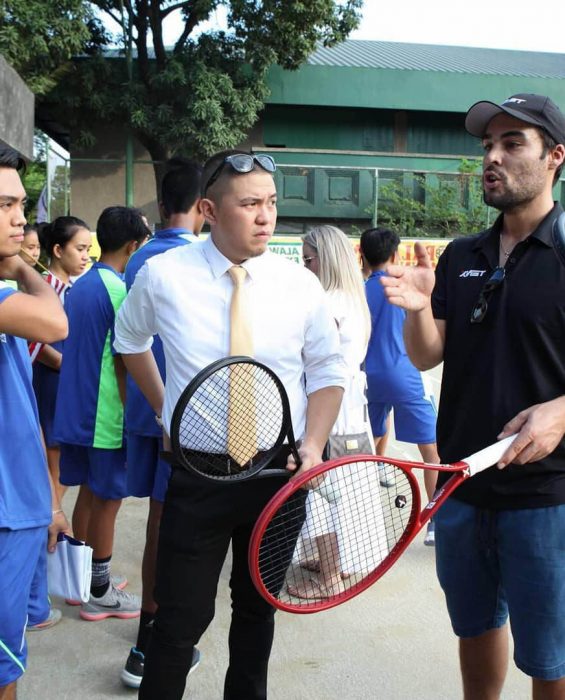 Testimonials
Magda Carolina Barrero Caicedo
Love it! 100% recommended. Andy and his crew are a fantastic team with the kids! We recently had our Daughter's 6th birthday as a Tennis/Basketball party. 30 kids were fully entertained and happy to learn! We are definitely coming back next year!
11/02/2019
Jemima Pal
Andrew is one of the best technically sound tennis coaches in Sydney. Johnny (my son) has always had a great forehand but his backhand was always breaking down under pressure during a tennis match. Since we have been with Andrew, Johnny's backhand has improved a great deal he has been hitting with much more confidence.
17/01/2019
Dorothy Graham
We love taking our kids to the holiday camps with Andrew. He is able to run a tennis camp with a great level of professionalism and lots of fun. The kids always look forward to the next tennis camp - they get to have a dip in Greenwich baths in the summer, sausage sizzles for lunch each day and pizza on the last day.
06/02/2019
Jackie Moore
After school tennis group coaching with Andy has been amazing. Our kids have the same coach for the entire term and Andy's keeps the squads at a maximum of four students which allows our kids to get the most out of it and Andy doesn't have to divide his attention too much. Great chance for the kids to get active rather than sit in front of the TV and watch netflix or play Fornite.
27/12/2018